… and counting!
Founded in 1977 and now celebrating our 42nd year, DancEast is proud to be Moncton's original and most established School of Dance. We specialize in teaching all areas of performance dance including: Jazz, Tap, Ballet, Pointe, Lyrical, Hip Hop and ACRO.
Our programs cover all ages and ability levels; from First Dance, for 3 year old ballerinas, to our Company of Pre-Professional dancers. DancEast has shaped and developed more professional dancers than any other school in our area!
Our studios have specialized dance flooring, permanent and portable ballet barres, wall to wall mirrors and professional sound systems.
But none of that is what makes us special.
What sets DancEast apart is our people!
Our warm, inviting atmosphere,
our encouraging expert teachers,
and our philosophy that dance, expression, and movement
should be, above all –
FUN!
---
WHAT'S GOING ON?
Lots of inquiries about classes!
Here's the scoop
Here's where we're at
Here's what's going on
For us, at DancEast, a lot of factors have been playing into our decision on how many classes to open and who to open them to. Opening full force, all at once, seemed reckless to us at this time.
We take your safety seriously!
We want to ensure that we are providing the safest and healthiest environment, all-around for both the dancers and their families. We understand it can be very stressful returning to familiar activities – so, let's do it right! The first time
At this time we have chosen to ease into our re-opening.
We want to be sure that our Provincial Re-Opening Phases stay in place, that our safety measures stay strong and work effectively and that families are comfortable and confident in their choice to send their children back to dance.
As we navigate the next few weeks, we will be adding extra classes in, for small sessions at a time. Please check back to this FaceBook page frequently to see what classes are up next and the dates they will be offered
If you have a request or inquiring for specific classes – please let us know what you'd like! Your feedback is important to us!
So, stay tuned! Classes are coming!
In the meantime … enjoy some well needed (and well deserved) Summertime fun!
Shelley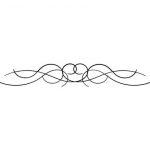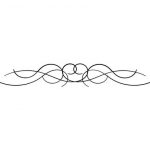 STUDIO OFFICE HOURS
:
Monday – Thursday: Noon to 7:00 pm,
Friday: 9:00-5:00,
Saturday: 9:00-5:00 (Closed on Sunday)
Give us a call at 854-2863, email us or
drop in to see us at 601 St George Blvd!
HOPE TO SEE YOU AT THE STUDIO!