EXCITING NEWS!!
WE MOVED!!
OUR NEW HOME IS 601 ST. GEORGE BLVD!!!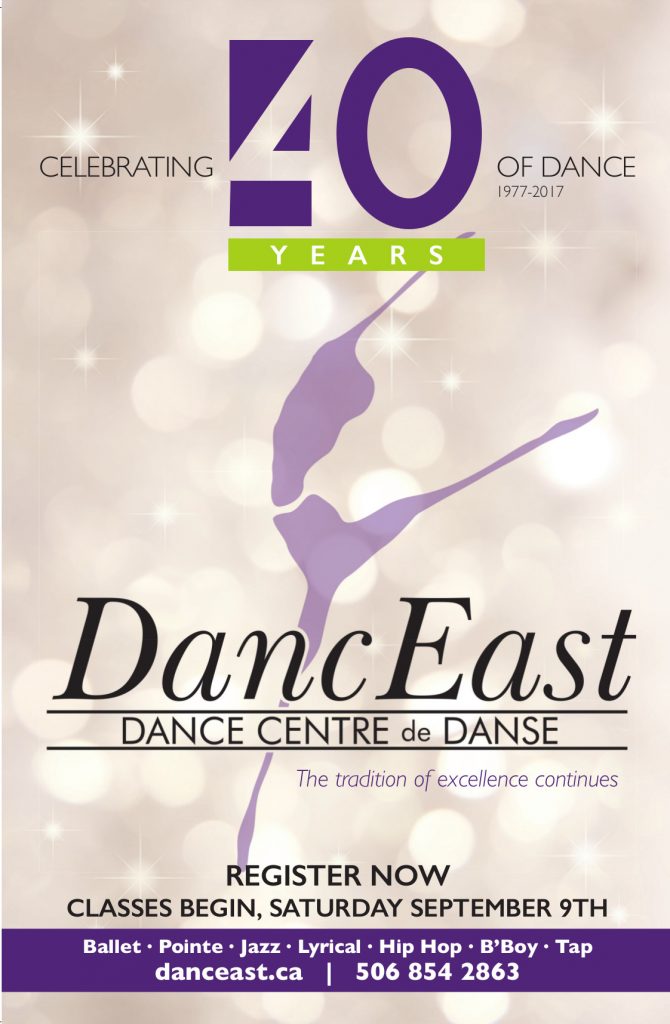 HAPPY BIRTHDAY, DANCEAST!!
Founded in 1977 and now celebrating our 40th year, DancEast is proud to be Moncton's original and most established School of Dance. We specialize in teaching all areas of performance dance including: Jazz, Tap, Ballet, Pointe, Lyrical, Hip Hop and B'Boy.
Our programs cover all ages and ability levels; from First Dance, for 3 year old ballerinas, to our Company of Pre-Professional dancers. DancEast has shaped and developed more professional dancers than any other school in our area!
Our studios have specialized dance flooring, permanent and portable ballet barres, wall to wall mirrors and professional sound systems.
But none of that is what makes us special.
What sets DancEast apart is our people!
Our warm, inviting atmosphere,
our encouraging expert teachers,
and our philosophy that dance, expression, and movement
should be, above all –
FUN!
---
WHAT'S GOING ON?
Please take note of the following dates, where we have a scheduled break in classes:
MONDAY, OCTOBER 9TH

– Thanksgiving Monday. (Classes will be made up on Monday, November 20th)

SATURDAY, OCTOBER 14TH

– Studio Sephira Workshops. (Classes will be made up on Saturday, November 18th)

TUESDAY, OCTOBER 31ST

– Halloween – Recreational classes ONLY (Classes will be made up on Tuesday, November 21st)
OUR OFFICE HOURS ARE:
MONDAY TO THURSDAY: NOON – 7:00
SATURDAY: 9:00-5:00
OUR PROSHOP HOURS ARE:
MONDAY TO FRIDAY: 3:00-7:00
SATURDAY: 9:00-5:00
CHECK OUT OUR NEW FALL SCHEDULE!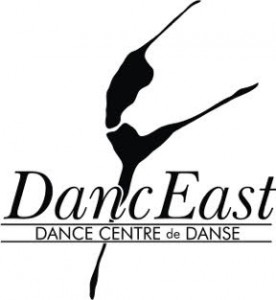 ---